I provide treatment for Post Traumatic Stress Disorder (PTSD) in High Wycombe, Bucks and the surrounding areas.
PTSD
If you have been living with flashbacks, nightmares, lack of concentration, fatigue, poor sleep, anxiety, following a frightening or traumatic event, you are probably suffering from PTSD, The good news is that I can help you get rid of these debilitating symptoms and help you get back to the real you.
HOW I HELP
I tailor techniques to suit you and use various methods which include hypnotherapy, rewind (closure without disclosure), eye de-sensitisation and The Blast Technique. As the treatment is tailored to you, it is fast and effective.
See PTSD blog for more information.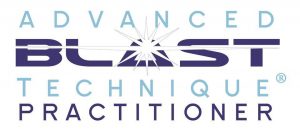 The BLAST Technique® (Bi-Lateral Analysis & Stimulation Treatment) is a rapid technique for treating PTSD, trauma, phobias and any other significant emotional events in minutes, quickly and permanently.
I am an advanced BLAST technique practitioner and regularly use this in my practice. It is an easy process and the results are phenomenal.
Contact me if you would like to find out more about the technique or have some emotional events, traumas or phobias you would like treating.
"I attended hypnotherapy with Jane to deal with anxiety around food and body image……….. Not only did Jane provide me with the traditional hypnotherapy I was expecting, but she also introduced me to 'BLAST'. Having never heard of BLAST therapy before, I was intrigued as to whether it would work and honestly, it is the therapy I never knew I needed. Jane was so patient with me, working through previous memories to remove the negative self-talk and feelings of worry, upset, sadness and anxiety surrounding those memories that were impacting my life. I am a big advocate of BLAST therapy and would advise people considering hypnotherapy to try this alongside the traditional treatments."

You will see an improvement from your first appointment, and I will be here to support you on your journey to getting the real you back again. To start your journey click below to book a free enquiry call.
If you have tried other treatments such as CBT or psychotherapy but have not resolved your traumas, contact me and let me tell you what I can do for you, and how we can fix this.
"……… flashbacks have stopped and I now sleep at night…….. I feel I have got my life back….."