Online therapy works!
My hypnotherapy sessions work just as well online, as they do face to face. I usually do my sessions over Zoom, although it is also possible for us to use Teams if that is your preference. Zoom is free, easy to use and secure; we provide comprehensive instructions if required.
The convenience of being at home and not having to trek to the clinic, can be a great advantage and will save you time.
Being the therapist of your choice, it doesn't matter if we live at opposite ends of the country, or even in a different country.
So if for any reason you cannot get out… we can get online!
This is what you will need:
A device to connect to the Zoom call – PC, tablet or phone
A good internet connection
A headset is nice but not essential
Why not contact me today and book a session. You can email jane@hypnoquility.com or call 07378 173353
This is my online therapy room, I would love to welcome you in.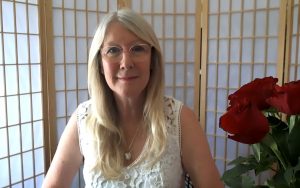 Zoom sessions are effective and efficient, and they also have some extra bonuses…..
You don't need to wear a mask
You can't catch the virus online
You don't have to drive anywhere
You don't need to find parking
You can do it all from where you feel comfortable.
So if you haven't tried online therapy yet, give me a call and let's give it a go!
"Thank you so much for the session that I had with you. I have so much joy with what I do now. xxxx"