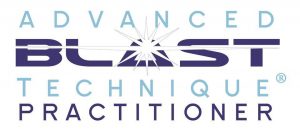 The BLAST Technique® (Bi-Lateral Analysis & Stimulation Treatment) is a rapid technique for treating PTSD, trauma, phobias and any other significant emotional events in minutes, quickly and permanently. The method uses specific bi-lateral eye movements by following a light pen, to process traumatic events.
The BLAST Technique was developed in 2008 by Nick Davies and it has been updated and improved over the years. The method draws from some of the research of neuroscientist and neuropsychologists Joseph LeDoux, Peter Naish and Ksenja da Silva and utilises several treatment modalities to create the fastest most effective treatment for PTSD and trauma.
I am an Advanced BLAST Technique practitioner and regularly use this in my practice. It is an easy process and the results are phenomenal.
Contact me if you would like to find out more about the technique or have some emotional events, traumas or phobias you would like treating.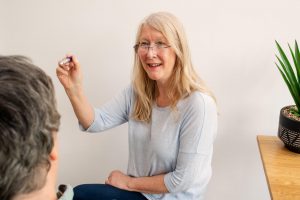 "I attended hypnotherapy with Jane to deal with anxiety around food and body image……….. Not only did Jane provide me with the traditional hypnotherapy I was expecting, but she also introduced me to 'BLAST'. Having never heard of BLAST therapy before, I was intrigued as to whether it would work and honestly, it is the therapy I never knew I needed. Jane was so patient with me, working through previous memories to remove the negative self-talk and feelings of worry, upset, sadness and anxiety surrounding those memories that were impacting my life. I am a big advocate of BLAST therapy and would advise people considering hypnotherapy to try this alongside the traditional treatments."