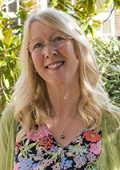 Helping you make positive changes in your life
with Solution Focused Hypnotherapy
​
I provide Hypnotherapy in High Wycombe, Bucks and the surrounding areas.
At Hypnoquility we are committed to your wellbeing and aim to help you in overcoming difficulties you may have. Life can be stressful and at times we all need a little help in focusing our thoughts and getting our lives in order.
Perhaps you are feeling low, anxious, or not sleeping at night. Perhaps you are struggling with a specific phobia or need help in getting your weight under control. Hypnotherapy can help with these issues in a safe and gentle way. If you look through the website you will see various issues for which I can help, If your issues are not listed then feel free to ask. as you may find I can help.
So have a browse through this website and when you are ready to make the changes you want in your life, contact me to give you some help to focus your efforts, and to move forward.
Why not contact me today to have a chat about how Hypnotherapy can help you, or why not book a free initial consultation?
I provide hypnotherapy in High Wycombe and I also have weekly sessions at the Lotus Centre in Bourne End
If you are unable to travel to me I am able to hold Skype or Zoom appointments which work well for many clients. For those clients that are poorly or who have significant medical issues I am able to provide home visits.
To see how Hypnotherapy has helped some of our clients please see the  Testimonials page.
"From my first appointment I was made to feel welcome and given hope that I could get back to the person I desperately wanted to be……"