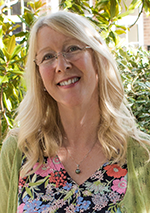 Helping you make positive changes in your life
Specialising in the treatment of stress, anxiety and PTSD, and providing hypnotherapy in High Wycombe, Bucks and online for the whole of the UK
WELLBEING
At Hypnoquility we are committed to your wellbeing and aim to help you in overcoming difficulties you may have. Life can be stressful, and at times we all need a little help in focusing our thoughts and getting our lives in order.
If you are feeling low, anxious or overwhelmed, I can help you get yourself back on track in a safe and gentle way.
THERAPY
In addition to hypnotherapy I use other therapeutic approaches to make your treatment personal to you, helping you make the changes you want to make.
All sessions are held in confidence and privacy. A lot of my work is content-free which means you do not have to divulge information that might cause you distress.
LOCATION
Although I am based in High Wycombe, I also have weekly clinic sessions at the Lotus Centre in Bourne End. If you are unable to travel to me, I do online appointments which work well for many clients. For those clients that are poorly or who have significant medical issues I am able to provide home visits.
"From my first appointment I was made to feel welcome and given hope that I could get back to the person I desperately wanted to be……"
Do you suffer from Needle Phobia and are concerned how you will deal with having the Covid-19 vaccine?
I am offering affordable treatment for needle phobia, to help you overcome this difficulty, enabling you to have the Covid-19 vaccine without that overwhelming fear, and to get rid of the phobia for good! More details here.