Fitness and Nutrition
I am pleased to announce that I am working closely with Kelly from Phillips-fitness who specialises on the more physical side, and coaching of weight-loss.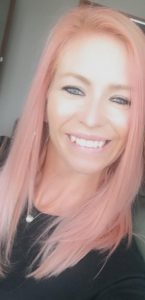 Kelly is a Weight Loss, Fitness and Nutrition Coach who helps busy women make long-term changes to their bodies, mindset and lifestyle.
Coaching programs are designed around your unique needs and can be done anywhere, including from the comfort of your home as the four week cycles are delivered via the Phillips Fitness app.
Receive exercise plans with video demonstrations, track nutrition and receive advice on your current eating habits with bespoke calorie and macro calculations. Kelly is available 7 days per week on the chat facility and keeps you accountable on your goals with weekly check-ins, weight, measurements and progress photographs with feedback.
You will also receive recipe packs and PDF templates to keep you organised and focused.
Whether you're looking to get fit, lose weight, increase your energy levels, or boost your overall happiness and wellbeing, Kelly can help.
Check out Kelly's website at phillips-fitness.com and if you contact to book in for a consultation, don't forget to use the code HYPFIT to receive a £25 reduction on the four week cycle packages.